The Mars Extraterrestrials team has the current goal of learning all we can about the technology of the ancient Martian civilisation and to send a vehicle to Mars that survives for at least the planned time – and not less, like our previous attempt.
Our team consists of a 12-year-old spacecraft designer and his software developer dad (plus a moral support team of slightly concerned family members).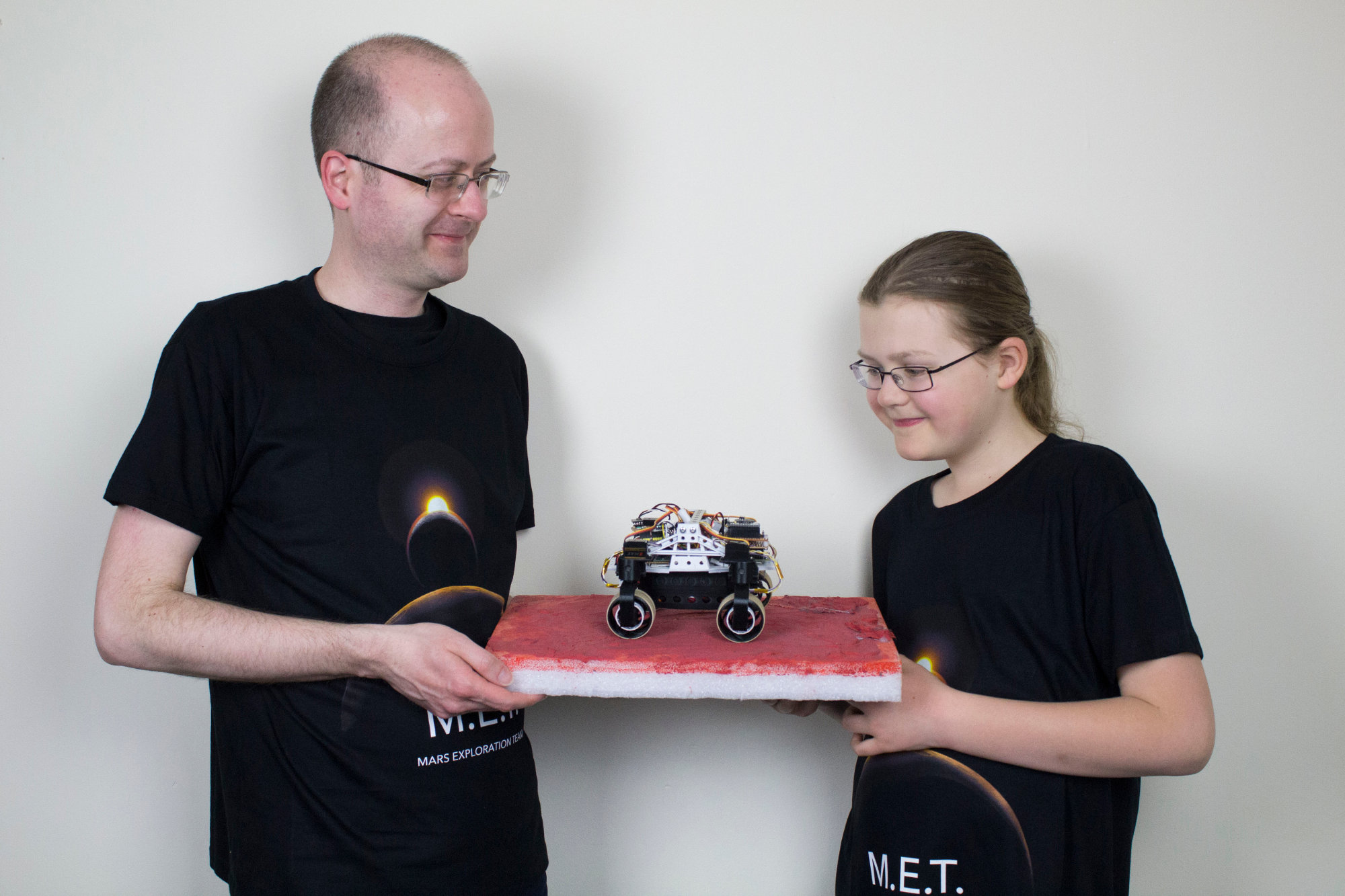 In 2018, we entered Pi Wars as M.E.T. – Mars Exploration Team (as beginners) to test our rover and perhaps find some faults. It worked: we did find some faults (wheels falling off, etc…). Now however, having already built and sent a rover to Mars, we are entering as intermediates and hope to succeed more than last year.
Our Robot
Here at M.E.T. we are always eager to try out new technologies and so we present Ghost's (our robot from last year) successor, Phantom! It will (hopefully) be an eight-legged walking robot!
We plan to use the Klann linkage, a simple mechanism to achieve walking motion without many complex powered joints.
Why?
This year, we discovered a Martian meteorite that had fallen to Earth…
…the technology we found inside it wasn't human…
…we have this technology…
…and we intend to use it…
Later, we sent our rover to Mars.
Transmissions stopped halfway through the mission…
…the last image was something robotic moving towards it…
Is there life on Mars…?
Find out in our blog…
We wanted to compete in the 2019 Pi Wars because… well… Space and robots… it's like a dream come true…!